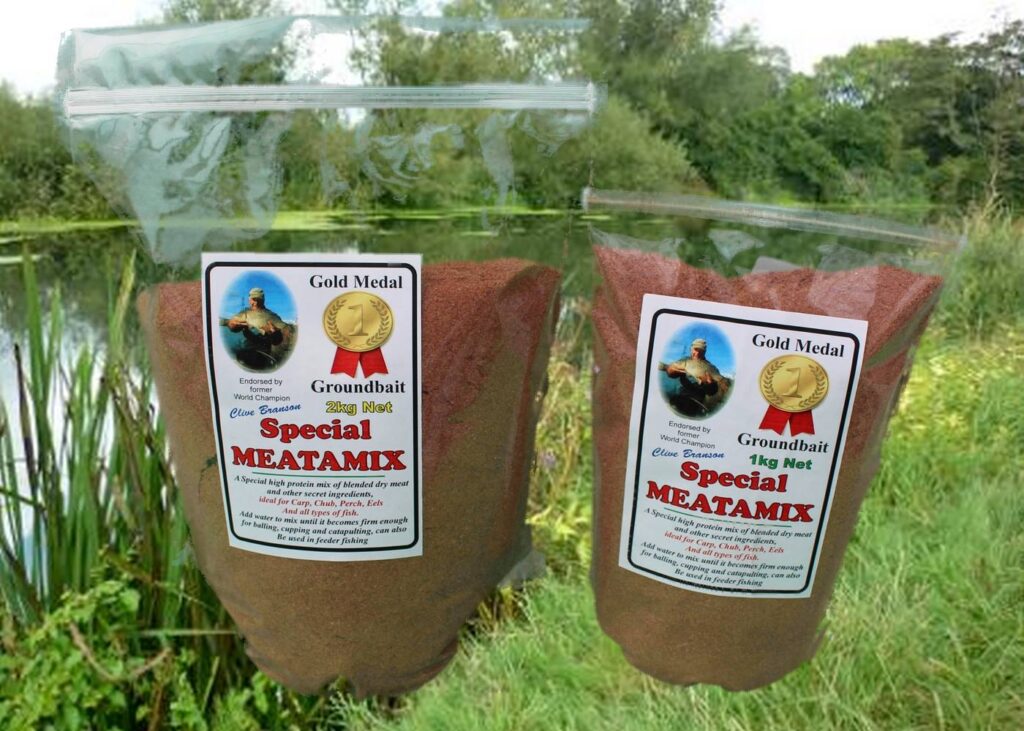 A Special high protein mix of blended dry meat and other secret ingredients, ideal for Carp, Chub, Perch, Barbel and all types of fish. Because of this light mix it is ideal for down the edge fishing Using this in conjunction to our
meatamix special paste Its a winner
Meatamix is an old favourite groundbait mix and was very popular in the 70s and 80s the meat extract attracts all types of fish into the swim, including moving and Stillwater's. Meat and dog biscuits on the hook as bait has been a firm favourite for many anglers over the years accounting for many good catches of fish and this mix complements this type of bait. Now introduced through the Gold Medal range anglers now have the opportunity to use it once again..
Mixing: Add water to mix until it becomes firm enough for balling, cupping and catapulting into your swim. The special meatamix can also be used in feeder fishing
Comes in Packs of 5 x 1Kg Bags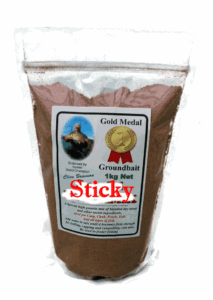 Sticky Mix
A Special sticky high protein mix of blended dry meat and other secret ingredients, used in conjunction with the method feeder and cage feeder. Ideal for Carp, Chub, Perch, Eels and all types of fish