A special canal mix that was
specially made for a request from
an Angler. A mix of black Crumb
Aniseed, Garlic, Blood and Fishmeal
An ideal combination for Canal species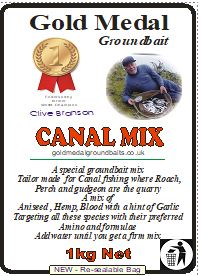 This special groundbait mix was specially made with tha Canal angler in mind. A request for a mix that would catch Roach, Perch, Gudgeon & Skimmers.
Using my experience on Groundbait Mixes I came up with this special mix to target the canal species of fish. Aniseed for the Roach, Blood for the Perch, Fishmeal for the skimmers and Garlic for the gudgeaon.
The Ammino acids in each ingredient makes this mix a real winner and with some great results usin it by myself and other anglers it is one I would recommend when fishing a canal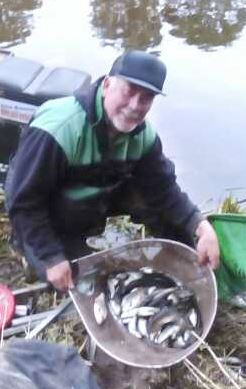 Mixing: Add a little water to the mix until the groundbait absorbs the moisture. Mix lightly then riddle into a bowl aerating the groundbait ready for making into balls.
Comes in Packs of 5 x 1Kg Bags
Order Below