Green Swim Sweet "n" Fishmeal

Green Swim is one of our new groundbait mixes including the amino acid green betaine .
This groundbait is a mixture of high protein fishmeal, green betaine and sweet aniseed. This has been a winning formula for some of the top commercial anglers and now being used on natural venues too.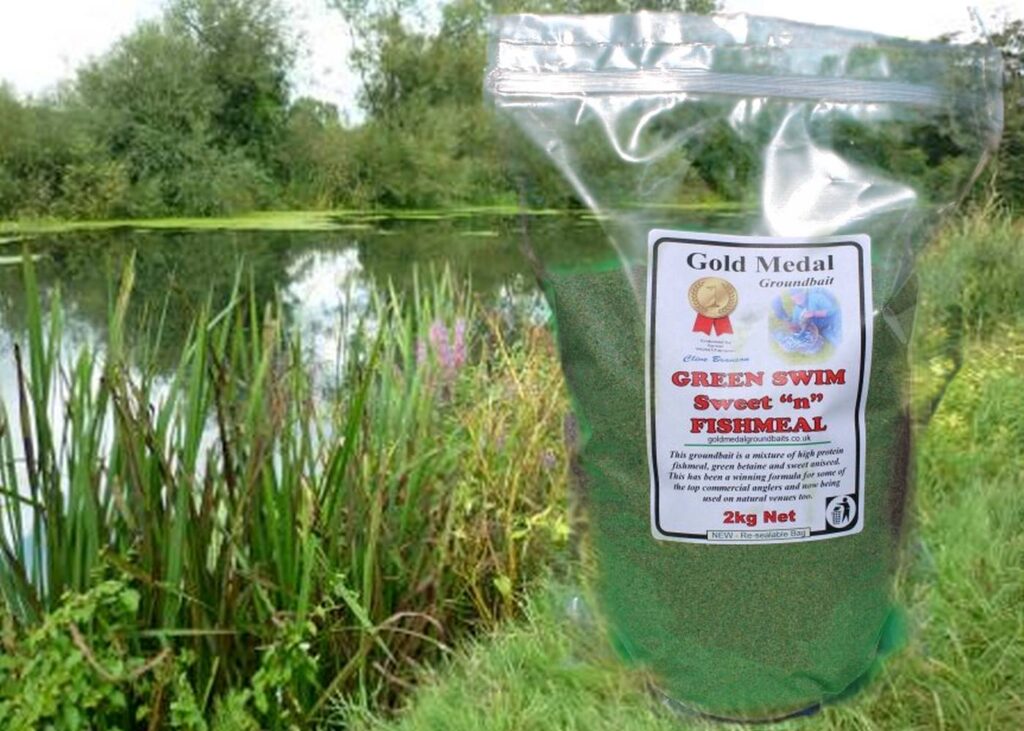 This Green swim Sweet & Fishmeal groundbait has become very popular throughout the UK accounting for some very good catches including Carp and Bream. Mixed with fishmeal and aniseed plus the amino acid green betaine
This groundbait has become one of the best-selling groundbaits. Using it on its own or bulking up with breadcrumb Also great with a feeder fishing
Mixing: Add small amounts of water to the groundbait until you get a soft mix that holds together when squeezed. Add some bait to the mix and make up small golf size balls, ready to add into your swim
Comes in Packs of 5 x 1Kg Bags
Order Below